the director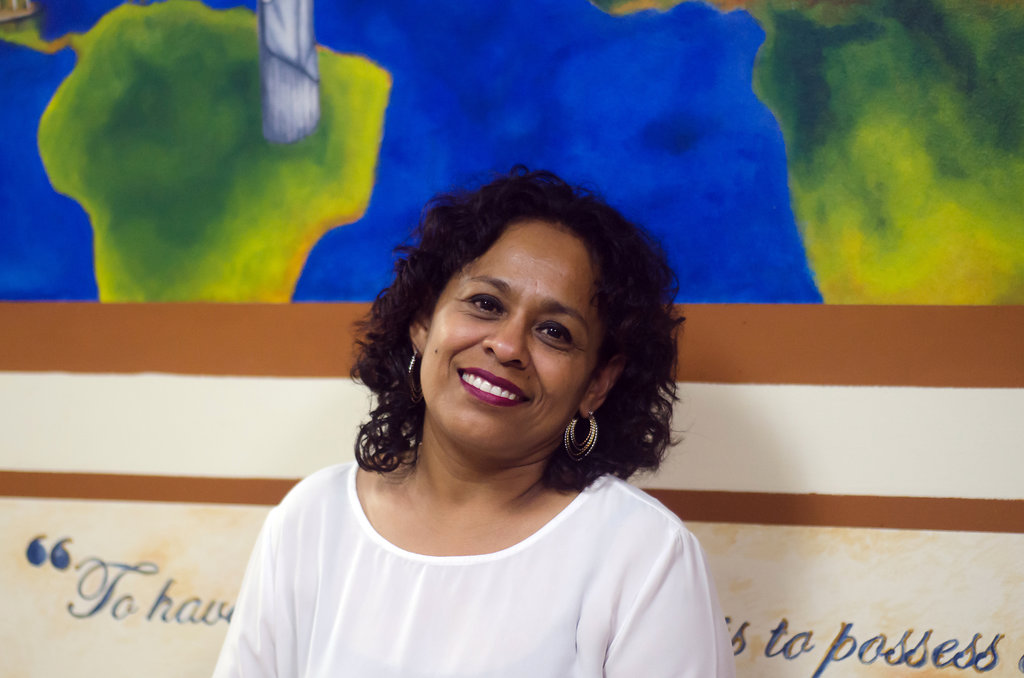 DR. GLORIA ULLOA - The Director - PHD
Gloria Ulloa has a master's in TESOL and a PHD in Rhetoric and Composition from Southern Illinois University. She has been an EFL instructor for more than 25 years and is currently the Coordinator of the Languages Center at the UPNFM. Her research interests include language centers, writing centers, and writing skills development for ESL students. She was the first to bring a conference to the UPNFM, she has worked on regional projects alongside USAID, and received the best teacher award in 2015 from the UPNFM. She recently got back from Greece where she taught English for Tourism while also doing research on teaching of English for tourism purposes. She also presented this research at international conferences, and represented UPNFM at TESOL international summit. She enjoys her family and friends, and also gardens in her freetime.
the teachers
ANA BELINDA AGUILAR - Japonese Teacher
I am a Japanese professor. I carried out my Japanese studies Tokyo Gakugei Daigaku (Pedagogical and Liberal Arts University of Tokyo), with the Monbukagakusho program, at the time that I was completing my studies in Math Methodology and Curriculum Design. Currently I teach Japanese in the Languages Centers of the Universidad Pedagógica Nacional Francisco Morazán and I am inspired here by the motivation of my students and the satisfaction seeing the fruits of their labor. As part of AHBEJA (Association of former scholarship grantees to Japan), I form part of the team of Japanese professors en the UNAH. My main inspiration is my daughter and we both enjoy walking, going to the movies, and attending cultural events. My dream is to return someday to Japan.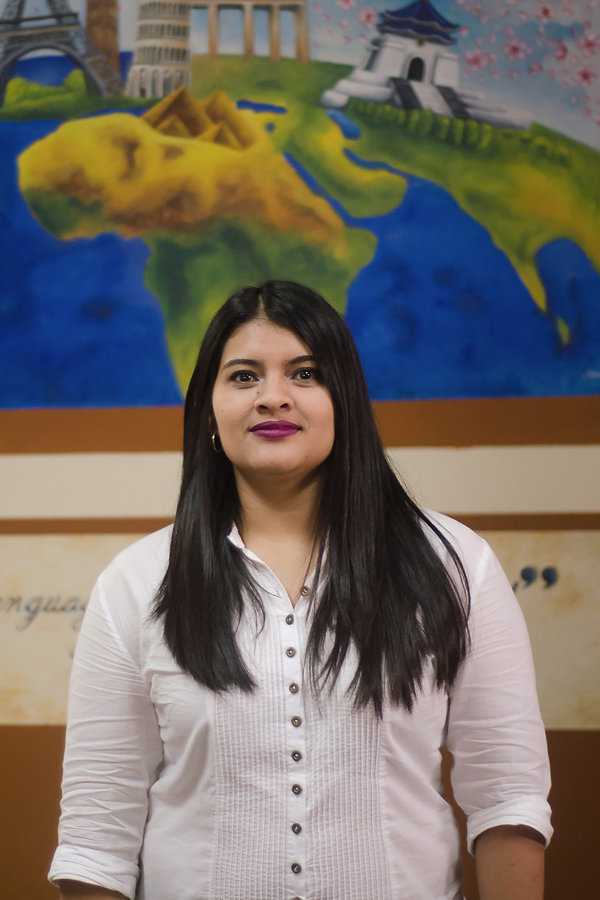 CARMEN SOBLAVARRO - English Teacher
I am an English teacher at the Language Center and the Literature and Languages ​​Department of the UPNFM. I teach English classes to young people and adults with a desire to travel and study in other countries as well as future English teachers. I did my studies at UPNFM and I have gained experience in various educational levels from primary school, going through basic and secondary education to university level, I have been a teacher in some university programs such as DILE (Diplomado de Inglés como Lengua Extranjera) and I have been a teacher instructor in DILE. In relation to teaching, I believe that the most important objective of education is to encourage learning. Consequently, it is my duty to create the appropriate scenarios to motivate students to be lifelong learners and to be an example of a citizen who can live together in society. As a language teacher, I consider it very important to develop the communicative skills of the students as much as possible. I enjoy teaching through games, role plays and discussions of everyday situations.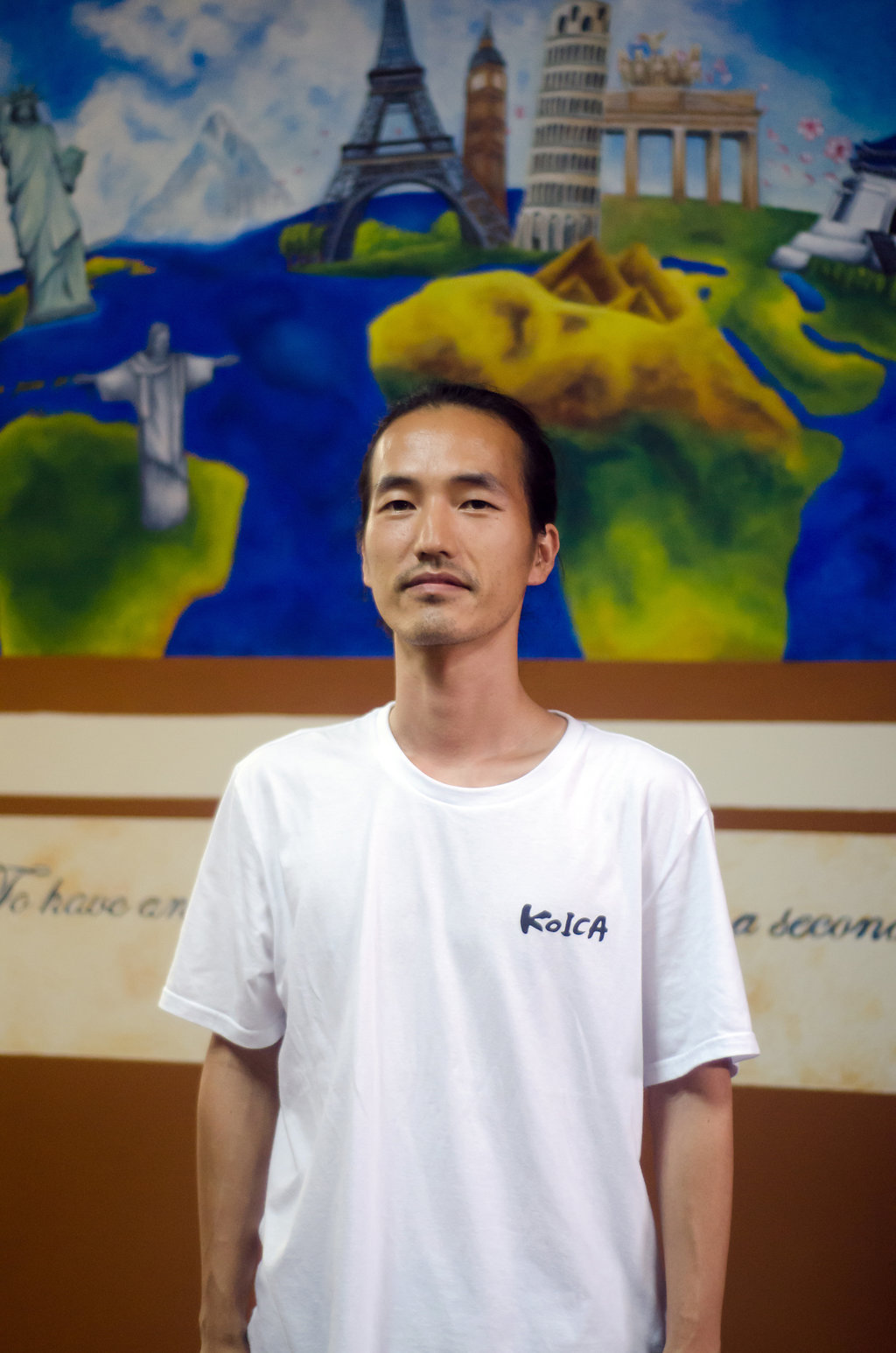 DONGHYEON LEE - Korean Teacher
I am a Korean teacher at the Languages Center of the UPNFM. The Korean language is new to students here, and as the first Korean teacher at the UPNFM I hope to help my students widen their vision through the learning Korean language and understanding Korean culture. Before coming here, I spent a year traveling in Egypt and also previously worked in Kuwait for two years as a civil engineer. In my freetime I enjoy hiking, climbing, scuba diving, and running.
HAZARIA HERNANDEZ - Spanish Teacher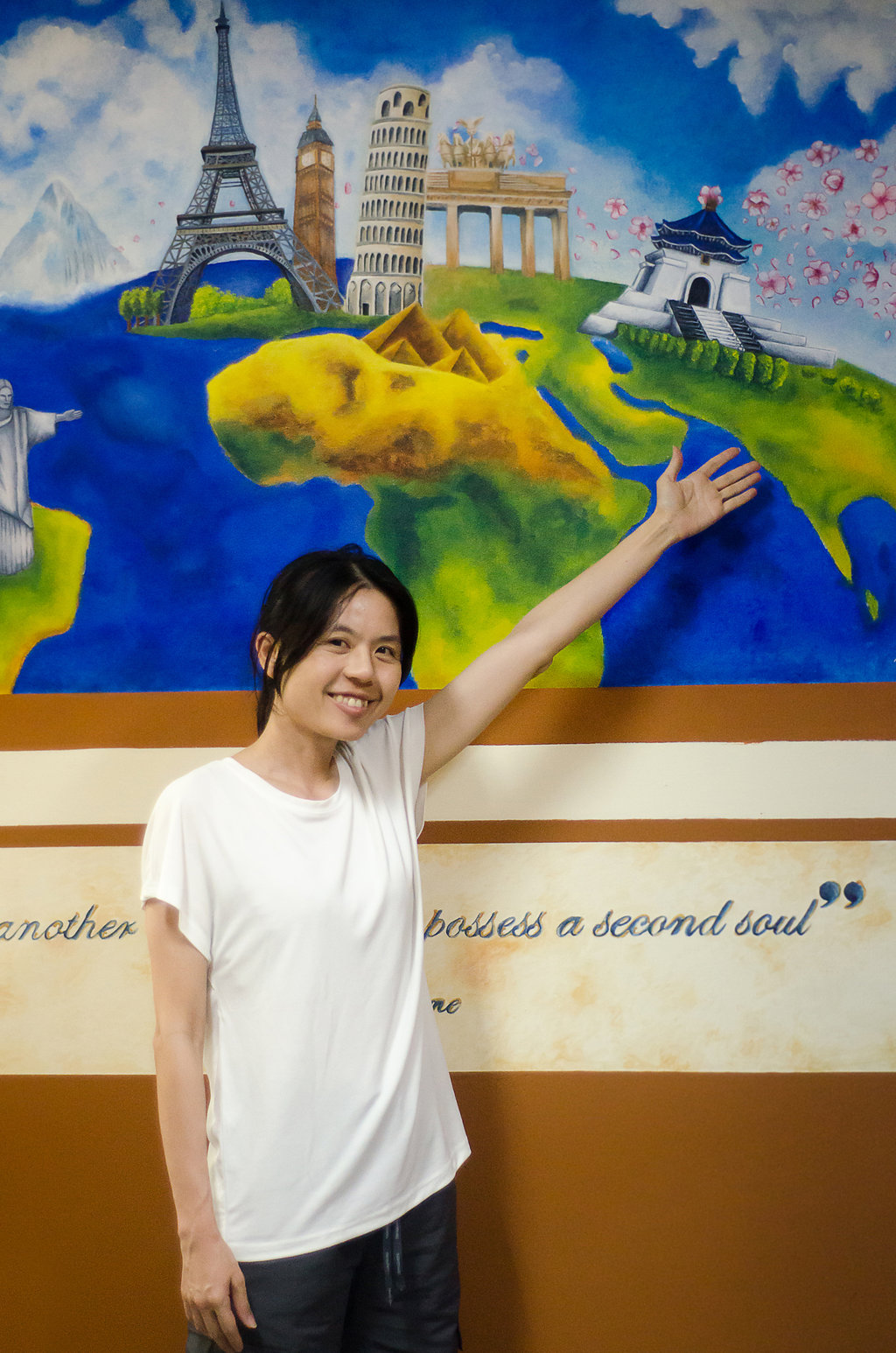 IFAN WU - Mandarin Chinese Teacher
My name is Ifan Wu, and my complete name in Mandarin is 吳逸凡. I am from Taiwan and I teach Mandarin Chinese in the Language Center. I also have taught in the UNAH, and since the summer of 2016 I I have worked at the Languages Center here at the UPNFM. I really enjoy trying typical food and drink from a lot of different places as I have an advantage that I never put on too much weight. I also love traveling and learning about the world; however, right now I am taking my masters of "Teaching Chinese as a Foreign Language" so I am not able to travel much. It's my pleasure to work with so many excellent colleagues and talented students. They say that Mandarin is the hardest language in the world to learn, but here in the UPNFM with these students it is not too difficult.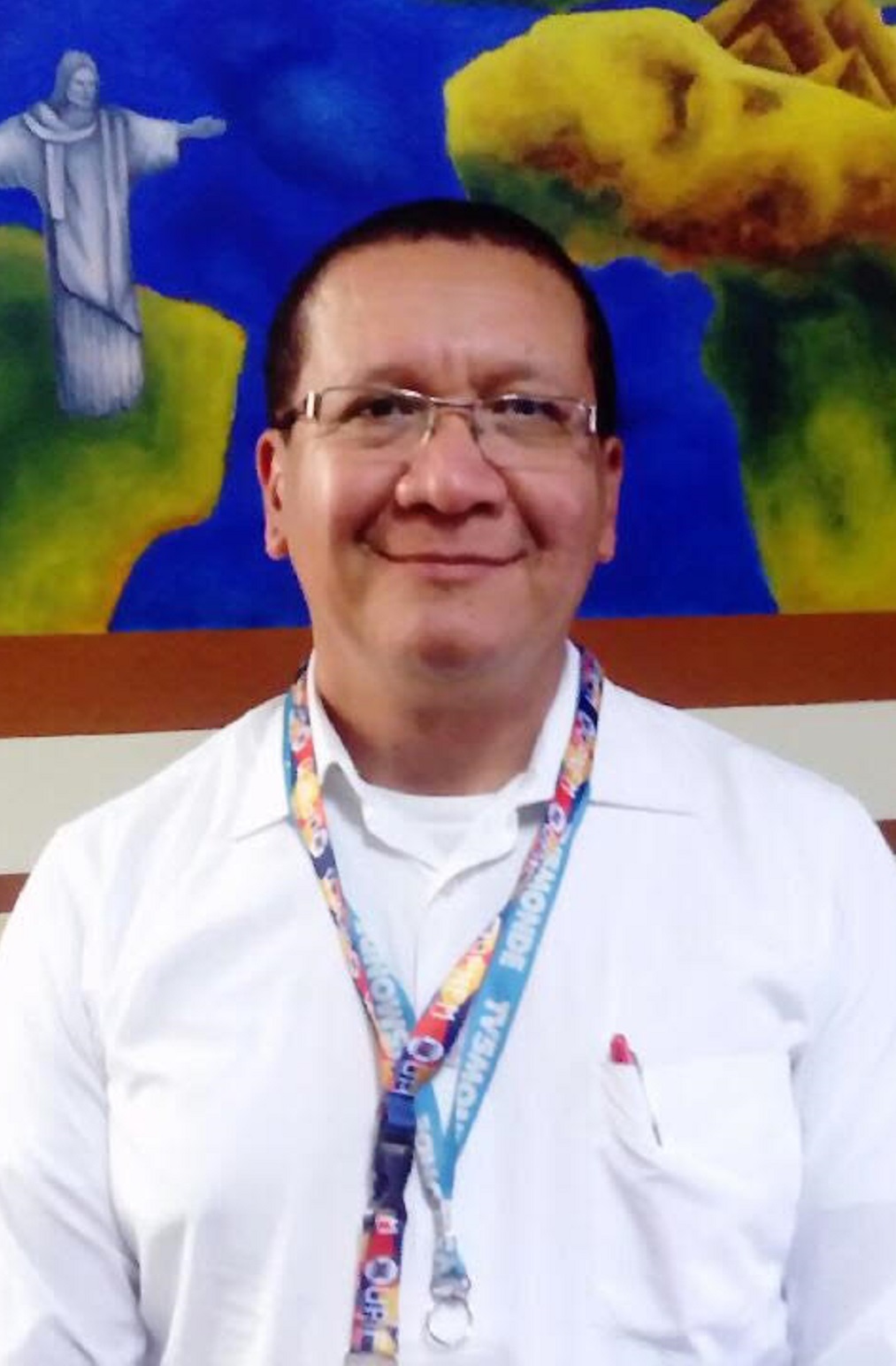 DR. JESÚS HENRIQUEZ - French Teacher
My name is Jesús Henríquez. I am a honduran professor of French, graduated from the Universidad Nacional Autónoma de Honduras (UNAH) and later from Universidad Stendhal Grenoble III in France, completing a Master´s in French as a Foreign Language. I continued my studies by finishing a second Master´s in Language and Culture Didactics from the University  Jean Monnet de Saint-Etienne, and also did my doctorate there in the area of Language Didactics and Language Sociology. My areas of research are oral didactics, curriculum for specific objectives, sociolinguistics, multilingualism, and indigenous languages.
I really enjoy teaching French classes, leading research groups, advising theses in my area of expertise, working in a team with other researchers, participating in conferences, and writing collaboratively. I routinely accept invitations to participate in symposiums and conferences to share and stay updated as an academic professional. I speak Spanish in my life, French in my work, and English in my travel.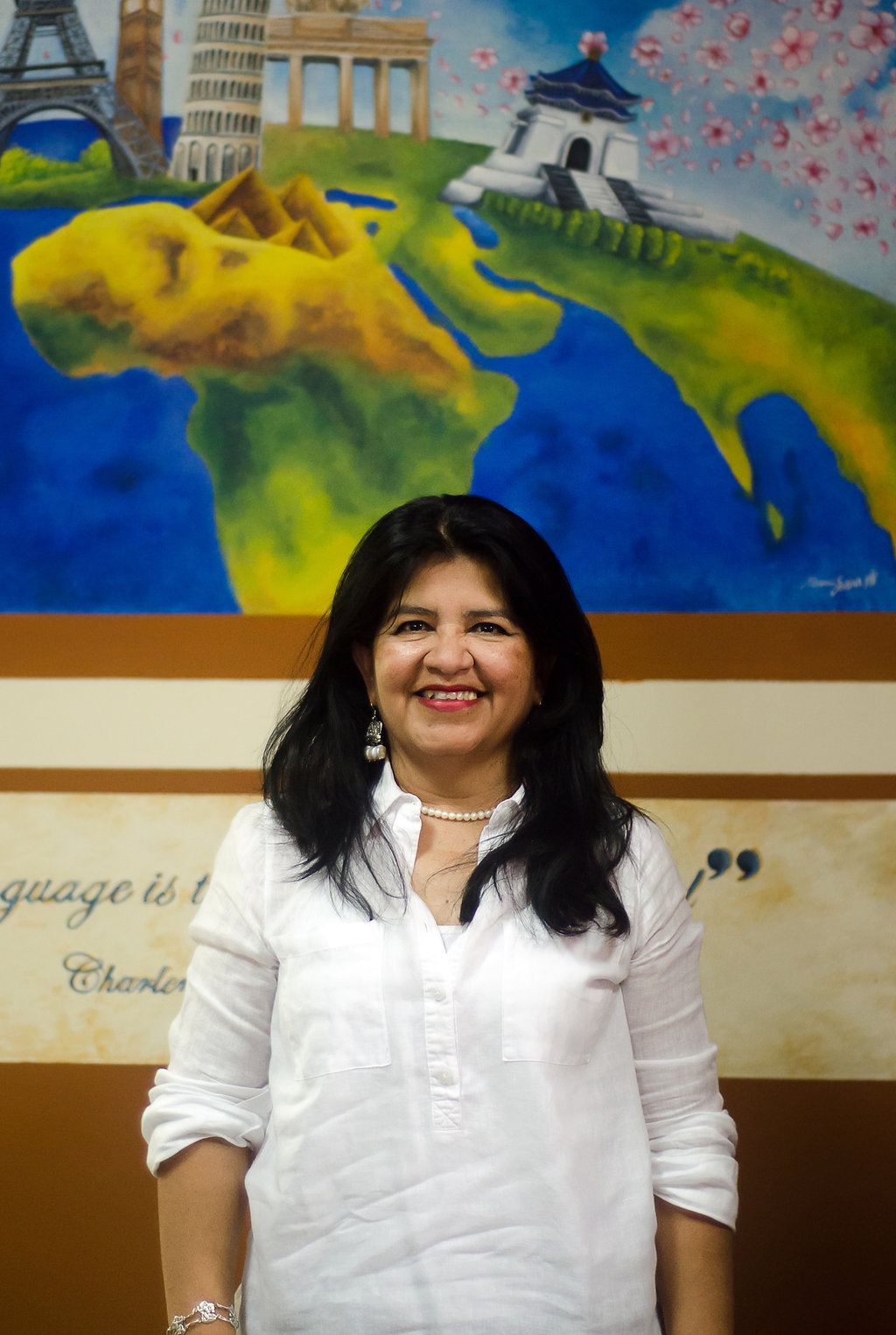 JOCELYN LARA - English Teacher
Greetings! My name is Jocelyn Lara and I have been working at the Language Center since September 2015. I have taught English in different levels, currently in English 5, Academic Writing. My bilingual formation began in San Pedro Sula, at EIS(Escuela Internacional Sampedrana). As for higher education, I did not start of as a teacher. I first studied architecture at UNAH and later Interior Design at UJCV and while doing so, tutored as a part time job, which is when I discovered my calling. Upon graduation, I began teaching in a small bilingual school. Eventually, and to my great delight I entered the UPNFM and graduated from Educación Básica Bilingüe. I live a simple life, I go to church, spend time with my family, teach, study, read and learn, and play with my dogs. I hope to continue teaching for many more years.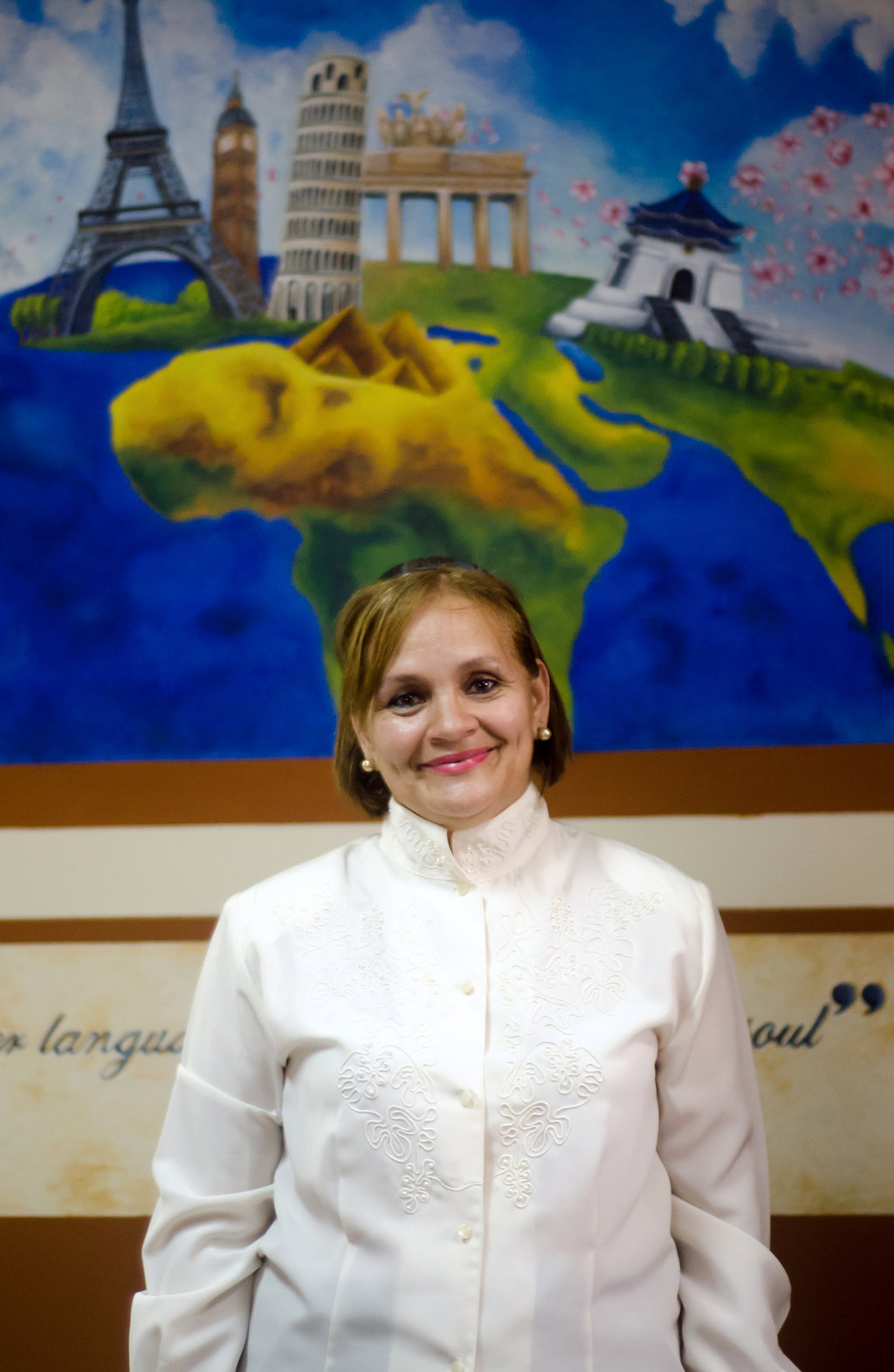 LETICIA FLORES - English Teacher
Leticia Flores is a senior, passionate, knowledgeable and professional English Teacher and an avid learner, with a Bachelor's Degree in Basic Bilingual Education from the UPNFM and currently pursuing the Master´s Degree in English Teaching. She has received training in Higher Education, Teaching Enrichment, Special Education, Neuropsychology, English E-learning and Blended Learning.
She holds an exemplary twenty-five years of teaching and academic service record, awarded by the most prestigious private bilingual institutions of Tegucigalpa in ESL/EFL/CLIL at all levels. She also holds seven extra years of teaching experience in higher education at UPI, UJCV and the UPNFM´s Languages Center.
She is seriously committed to promoting bilingualism and delivering engaging lessons focused on students´ interests and needs, based on motivation as the key to successful achievement, cornerstone of higher education. She loves teacher training, especially in the areas of self-awareness, self-reflection and self-motivation, which indeed is the foundation for reinventing teaching practices.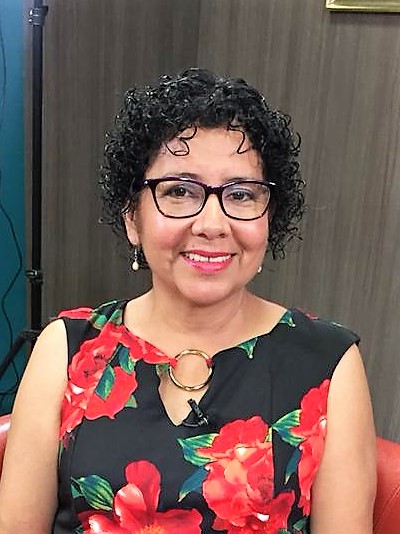 MAIDA OCHOA - Italian Teacher
I am Professor of Literature with a Master´s in Language Teaching (Spanish) from the Universidad Pedagógica Nacional Francisco Morazán in Tegucigalpa, where I live. I was a secondary education Spanish teacher for more than a decade. Currently, I am a literature professor as well as the Coordinator of Professional Practice in the Centro Universitario de Educación a Distancia (CUED). I also am the teacher of Italian Level B1 in the Languages Center of the UPNFM. In the Universidad Nacional Autónoma de Honduras (UNAH) I am an Italian teacher in the Foreign Languages Program. I have participated in both national and international courses and conferences in Mexico, Japan, El Salvador, Guatemala and Italy. Likewise as the president of the Asociación Hondureña para Obras Sociales (AHPOS) and alongside other educators and university students, I help develop educational and humanitarian work.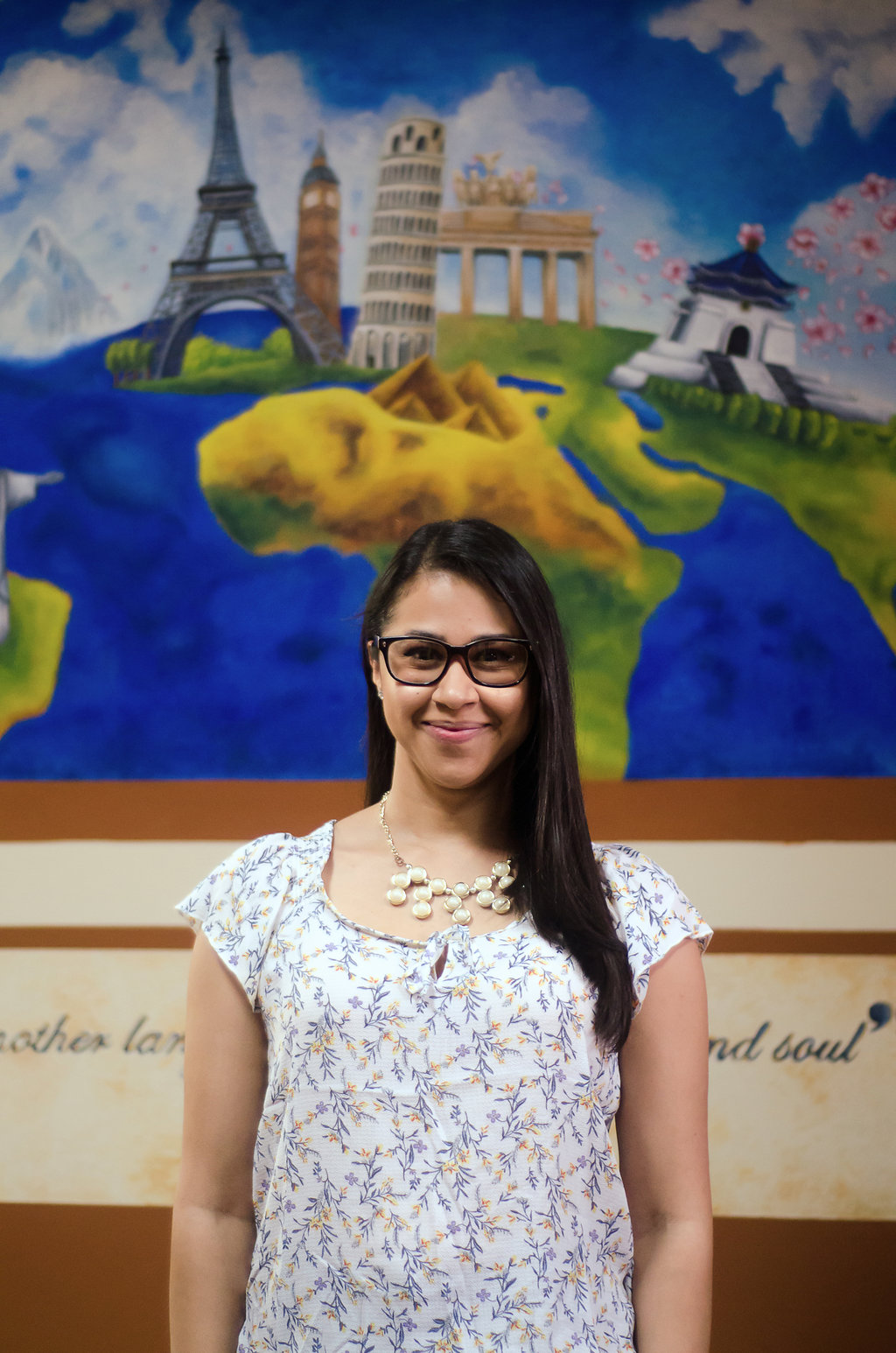 MERARY AGUILAR - English Teacher
My name is Merary Aguilar, I was born in Tegucigalpa on November 16, 1990. I'm an English teacher, graduated in 2012 at Universidad Pedagógica Nacional Francisco Morazán. I'm a mom to a wonderful baby boy and my hobbies are baking and cooking. I decided to become an English teacher because being a teacher itself is such a rewarding experience, to be part of the process of educate and transform a person's life makes me feel as an important part of society. Having the opportunity to teach a language is like being the bridge to connect people; teaching someone how to communicate in a different language gives them the key to reach further than others. I've been working at the Language Center since September 2017 and it has helped me grow as a professional and acquire new and memorable work experiences.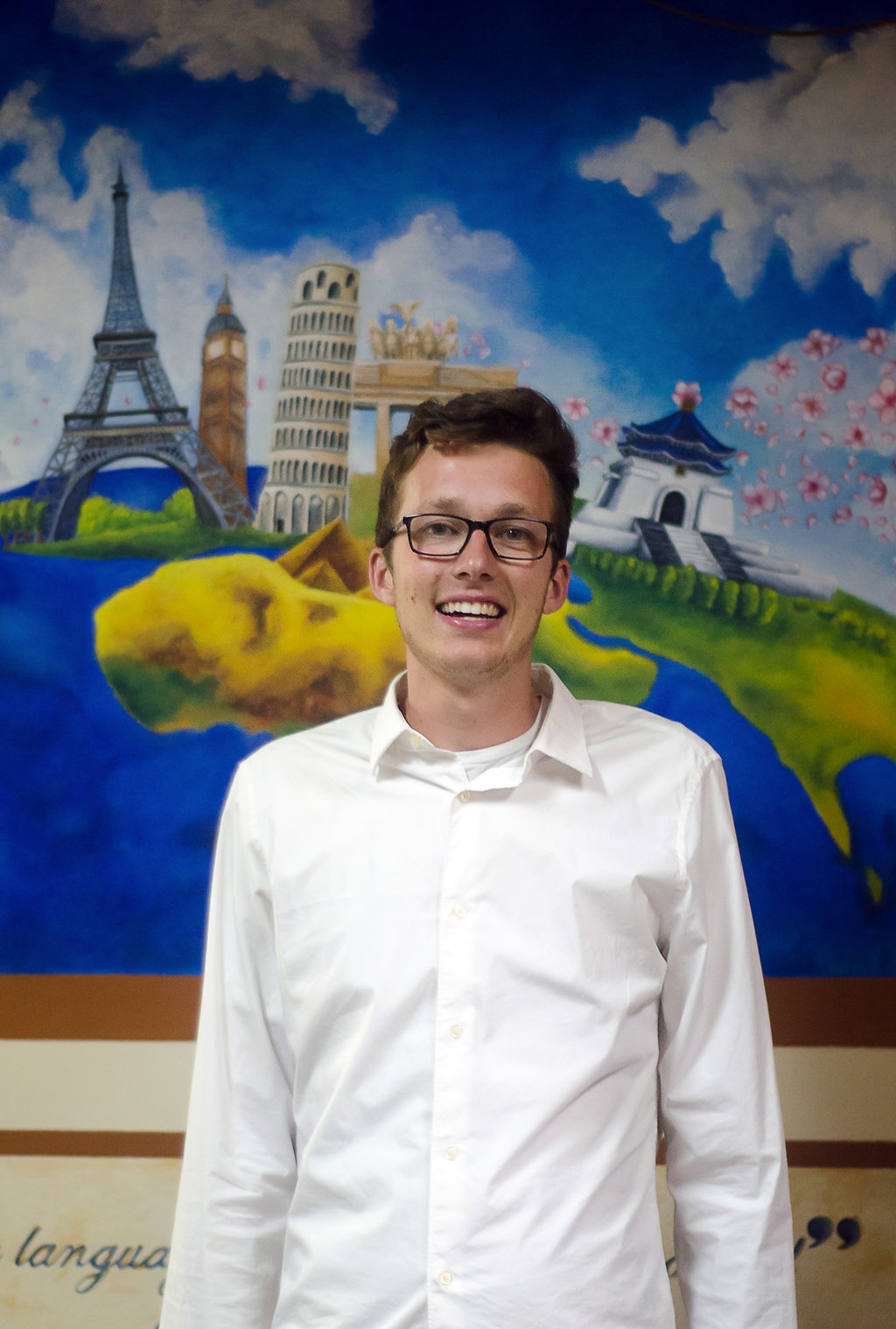 MICAH WARNERS - English Teacher, Languages Center Assistant
My name is Micah Warners and I am working at the Languages Center of the UPFNM as part of a Fulbright grant. I am from Grand Rapids, MI but am very excited to be living in Tegucigalpa this year. I was a Spanish and science teacher in the United States before moving here with my wife, and am helping the Languages Center with the English classes and website while I am here. In my freetime I enjoy running, hiking, backpacking, camping, and learning how to cook.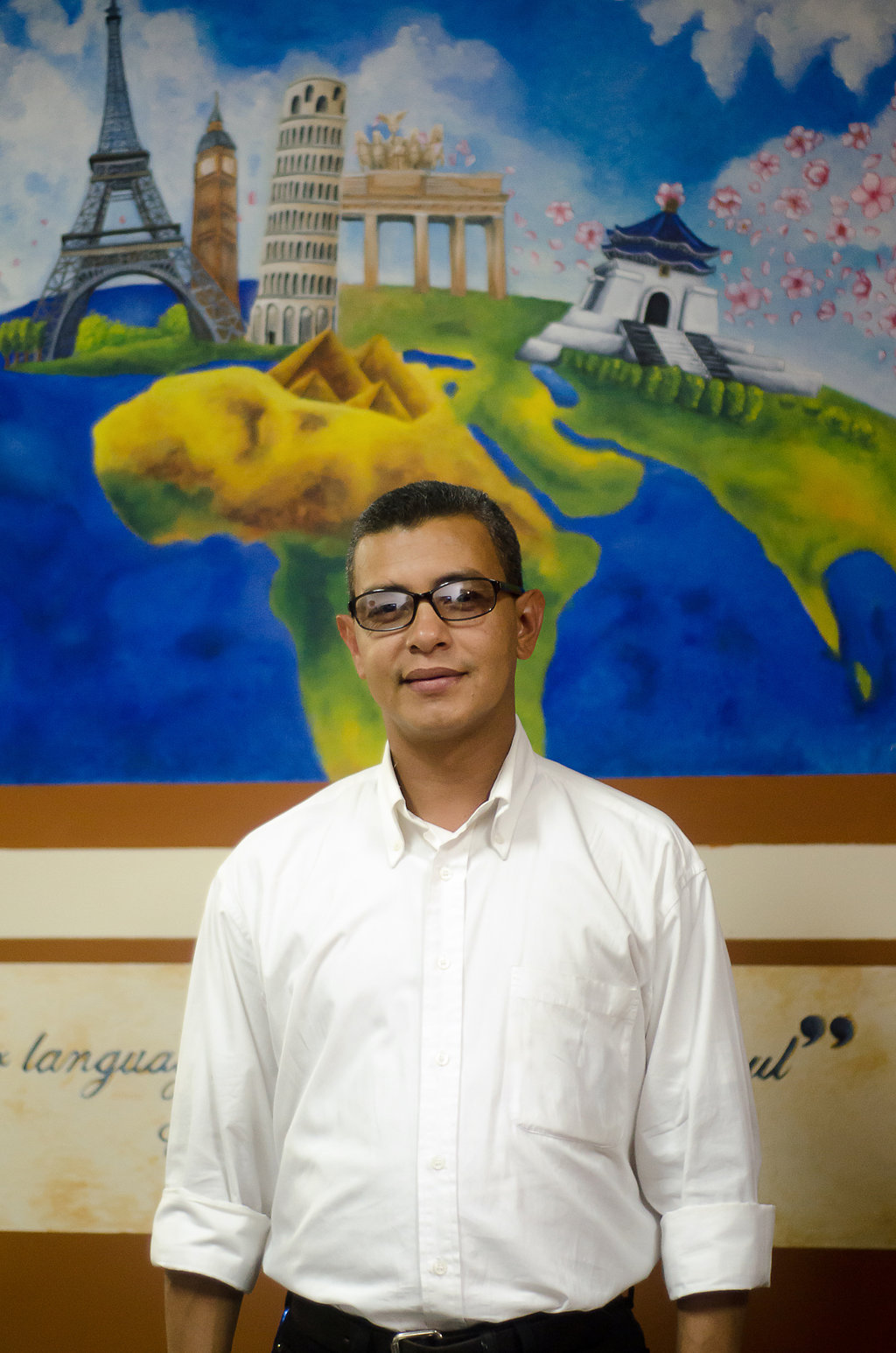 OMAR SANDOVAL - German Teacher, Edusoft Platform Coordinator
My name is Omar Wilberto Sandoval and I am currently the director of Centro Educativo no Gubernamental Hildegard, as well as a teacher of the Languages Center of the UPNFM teaching German and in charge of the Edusoft platform. I am married and have one daughter. I am from Olanchito, Yoro, but I have resided in Tegucigalpa for more than 29 years. I have my master´s in the teaching of languages from UPNFM Lic. in Foreign Languages with a focus on English Teaching. My hobbies include reading and watching documentaries about the origin of the universe.
WENDY ALFARO COTO - Spanish Teacher
the tutors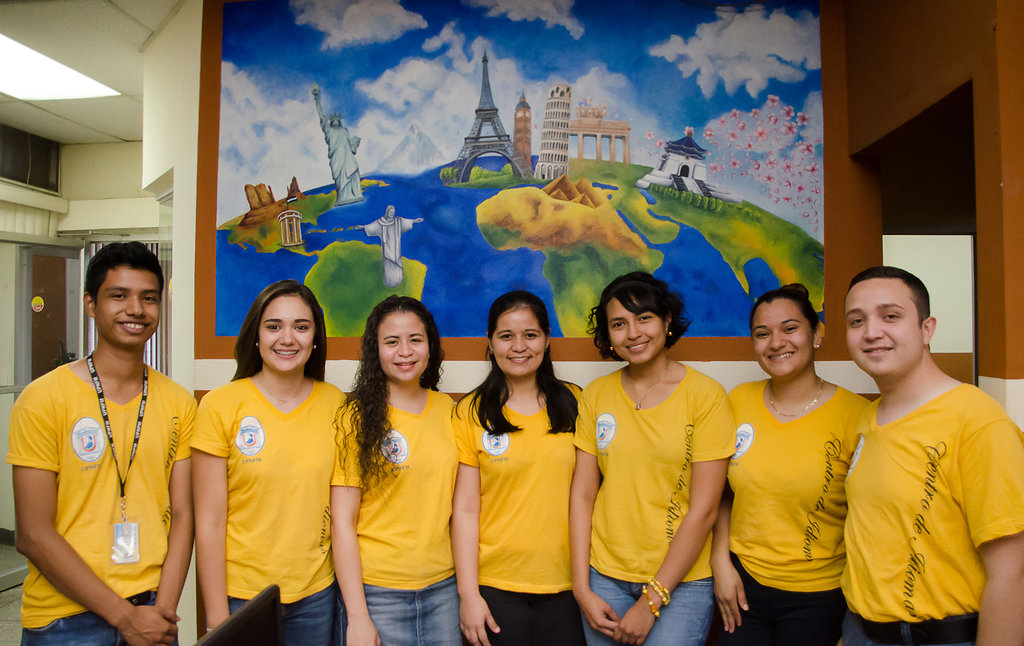 THE TUTORS
Marvin, Eda, Katerine, Iris, Tevyn, Abiallye, and Gustavo are the tutors of the Languages Center. They tutor the students who study English in the Languages Center, and also assist the students using the Edusoft platform to learn English.